Hi! Why not spend a longer time in our beautiful city of Turku? Here are some tips where to head for an exercise in Turku. We have plenty of nice places to swim, bike and run. Hopefully these tips help you with your race preparations and recovery exercises. 
– Leevi Hietanen, Race Manager
Swim
Pools
The number one swimming pool in Turku is Samppalinna Outdoor Swimming Stadium. It is 50 meters outdoor pool in the heart of Turku. Actually, you can nearly see Challenge Turku running course from Samppalinna. For prices, opening hours etc. check out the link above.
We also have Impivaara's Swim Hall with 50 meters and 25 meters pools from approximately 5 kilometres away the center of Turku (address: Uimahallinpolku 4). Especially, in sunny days there is more room for training than in Samppalinna. Please notice that Impivaara is closed until 12th August. Therefore it is possible to swim there only after the race weekend.
Open water
Unfortunately, you are not able to train in Challenge Turku swim course before or after the race since there are lot of marine traffic in the River Aura. Fortunately, Finland is a land of thousand lakes. Most of them are in Northern Finland but there are some in Turku also. So, if you prefer open water swimming I recommend you to head  lake Kakskerranjärvi. Lake Kakskerranjärvi is a beautiful and fresh lake (motorboats banned). It is located 17 kilometres away from center of Turku and there is a beach where it is easy to start swimming. The address of the beach is: Brinkhallintie 387.
Lake Kakskerranjärvi is almost 5 kilometres long lake. From the beach you can swim anywhere you want. It is approximately 450 metres to the opposite shore. If you prefer longer swim you can head to the left and swim to the east shore. It is approximately two kilometres there and another two back.
p.s. Bus line 15 go straight to Kakskerta from Turku center. Ticket is 3€.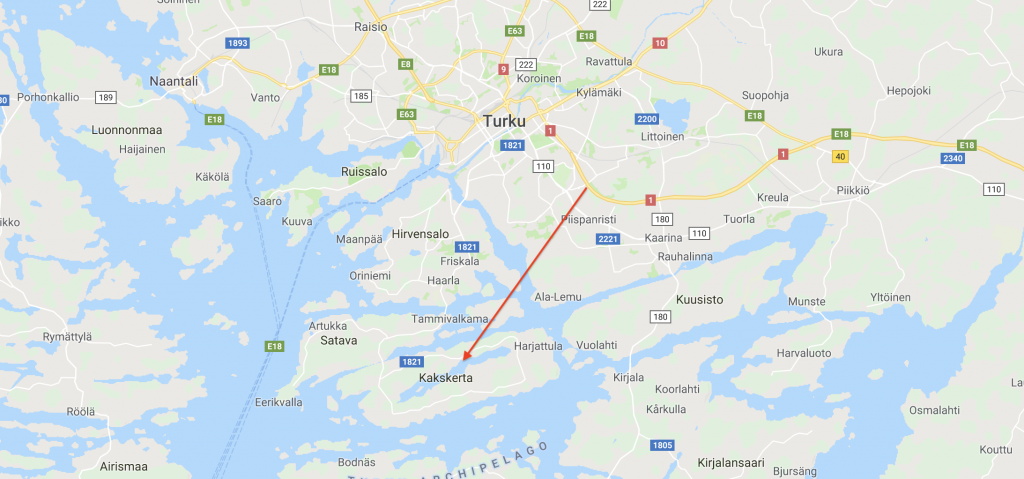 Bike
Like swimming course, you are not able to train on our bike course before or after the race. Bike course is mostly on motorway and it is strictly forbidden to ride there. But don't worry. You can easily ride your bike in Turku area.
Turku is such a small city. That means that you don't have to be stuck in traffic lights for a long time to get a ride. There are two main directions to head. If you prefer seaview I recommend you to go Kakskerta. Ride to Kakskerta, loop there and ride back is approximately 45 kilometres. There is a cycle bath until Kakskerta and in Kakskerta you can ride on the right side of the quiet road.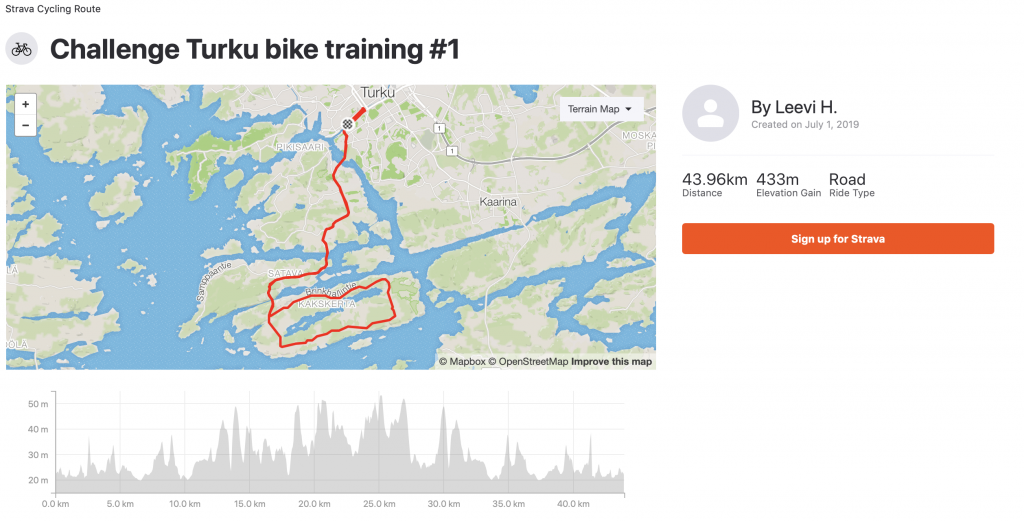 Alternatively you can head to inland. Countryside is near and there are many quiet roads for cycling. Here is one example route.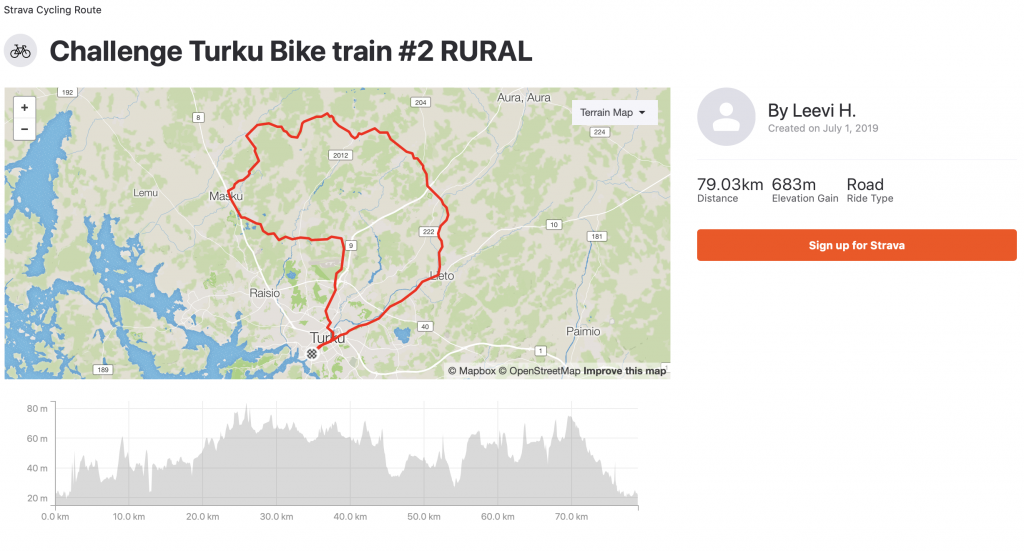 And then, here is my personal favourite for a long ride. If you stay in Turku after the race I recommend you to test this wonderful route which combines our beautiful archipelago and countryside.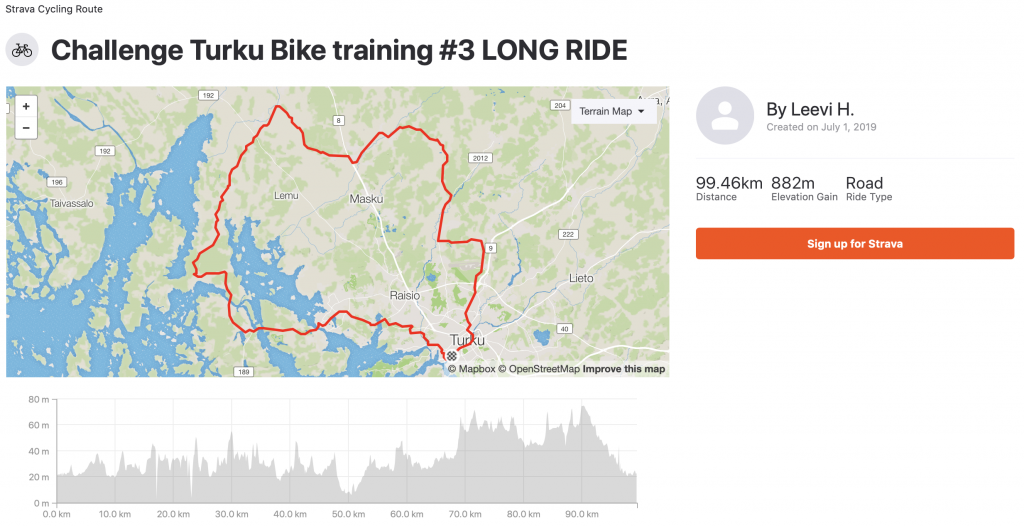 Velodrome
We also have an outdoor 333 meters velodrome here in Turku. It is a great place to do last-minute bike-adjustments for instance. Velodrome is free of charge and you are allowed to ride there if there is no bookings at that moment (there are bookings like twice a week on late afternoons). The gate is usually closed but you can easily lift your bike over it and start riding.
Address: Hippoksentie 33
Run
Running is the only part of the race which you are able to train in the actual race course. However, in sunny days there are lot of people in this route so I recommend you to continue further upstream of the river. There are nice dirt roads for running. Here is one example but you can easily continue even further if you want.